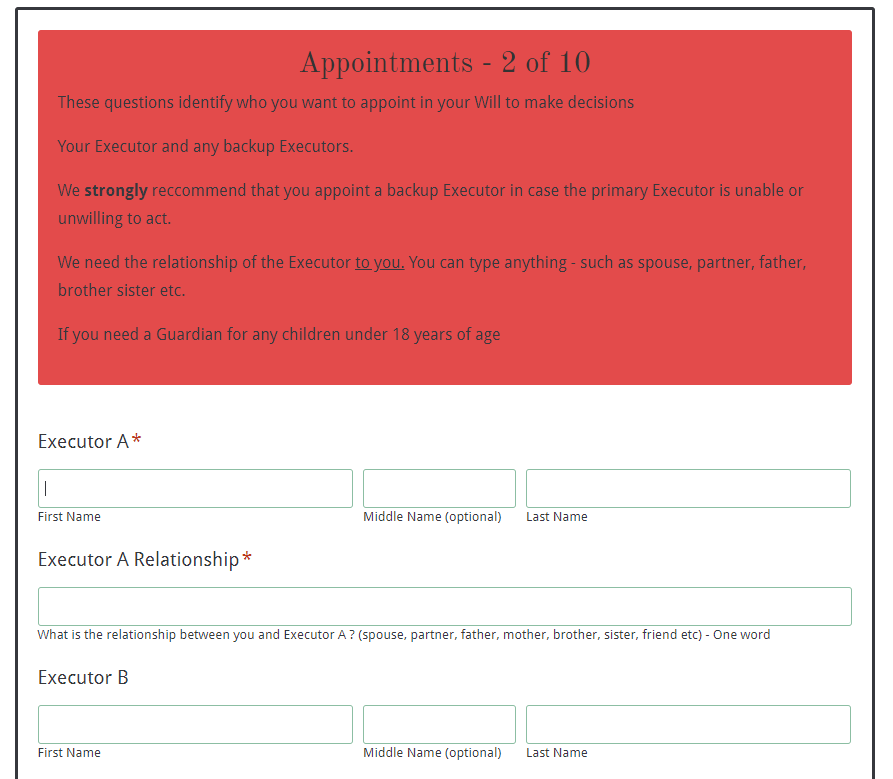 Half of Australians don't have a Will.
Ideally, you will keep your will up to date as your circumstances change – specifically, if you partner, marry, divorce or separate; have children or grandchildren; if your spouse or beneficiaries die; or if you have a significant change in financial circumstances.
We also find that people often do a will before going overseas, or at life milestones. It's on everyone's "to-do" list, but often put to one side.
Unfortunately, if you die intestate or your will is invalid, an administrator appointed by the court pays your bills and taxes from your assets, then distributes the remainder, based on a pre-determined formula, which may not be how you intended your assets to be distributed (ASIC – MoneySmart)
So, we make it very easy to get a professionally drafted Will, with only one visit to our office to sign the finalised document with our lawyers.
We charge a reduced fixed fee for a Standard Will if your family and asset circumstances are uncomplicated. In uncomplicated circumstances we are primarily offering a professional service to draft your Wills.
For Standard Wills we offer you the option of giving us the majority of your instructions and details via our web-based questionnaire.
One of our lawyers will then call you to confirm any missing details and ensure that everything was clear. We then provide the draft to you by email ahead of you coming in to sign the final document.
Our usual turn around time for standard Wills is two weeks – although we can expedite this in the event of illness or emergency.
Please contact us to get the link to the online Will questionnaire on 8278 1779.
Uncomplicated means you don't have any of these :
Blended families or second marriages
Caring for other people's children
Non-standard gifts
Conditional gifts
Exclusion of children or other beneficiaries
Children with marital or domestic partner problems
Existing Family Court Orders or a Binding Financial Agreement
Family Trusts
Discretionary testamentary Trust requirements (includes protective Trusts for disabled children)
Life interests
Business Owners – re continuity planning
Overseas or interstate assets
Large pools
Transfers of debt