Background
Since July 2022, we have moved to 20 Coromandel Parade. Many local residents knew this beautiful old building as the Blackwood Music School, others with even longer memories knew it as an Art Gallery called "Gallery 20".
As can be seen in the photos, the building has 13 foot ceilings, polished wooden floors and most importantly picture rails.
Blackwood has very few spaces for local artists to display, certainly nothing as spacious as the more than 40 metres of wall hanging space that we have decided to open up to local artists.
This will be an experiment, the success of which will largely depend upon the local art community willing to work with us as we learn how to run an art gallery in the same building as a law firm. None of us have done this before. We are legal counsel, not art curators !
Because this is an experiment and not the primary use of the building, we are intending to charge well below the usual commission rates for a gallery. We have a mobile Tyro terminal to take payments (EFTPOS and Visa/Mastercard)
Floorplan
The proposed gallery space is as per the floor plan in white, comprising:
the long central corridor – almost 9m long.
the large central reception area and waiting lounge (Room #5)
the meeting room (we use it occasionally each day) (Room #6)
Room #1 (we may sub-lease this space in future)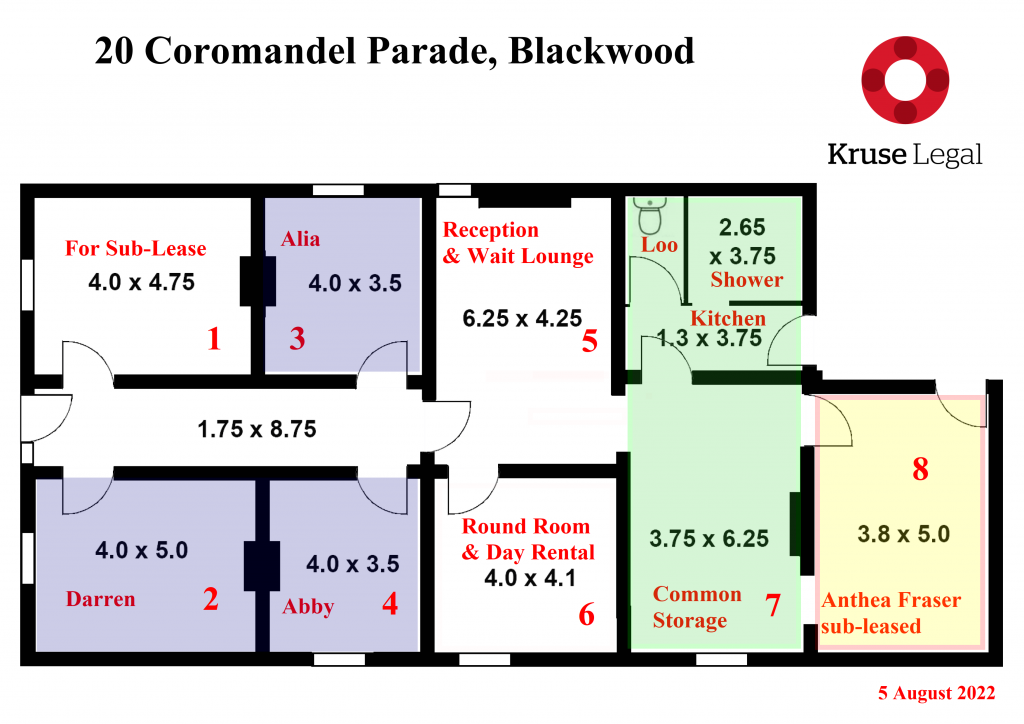 Next steps
a couple of artists willing to start with us – DONE
a consignment agreement DONE (modelled after the Blackwood Rotary Art Show)
buy more picture hooks! <– arrived 12/9/22
re-do a logo – DONE
enable self-service galleries so that artists can upload new art for display.
A-frame for roadside