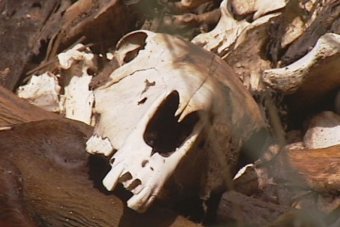 The bodies of 12 horses have been found dumped at a conservation park south of Adelaide.
The Environmental Protection Authority is investigating the illegal dumping and said that at least two have markings suggesting that they were race horses.
via Dead horses found dumped in South Australian conservation park – ABC News (Australian Broadcasting Corporation).