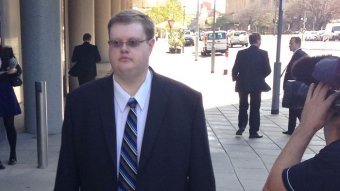 South Australian state MP Bernard Finnigan has admitted he typed search terms into Google, which the prosecution alleges lead to child pornography sites, a district court has heard.
Finnigan, 42, was arrested in April 2011 and charged with accessing and attempting to access child pornography.
via Bernard Finnigan admits to typing search terms before arrest for allegedly accessing child pornography, court hears – ABC News (Australian Broadcasting Corporation).